About River Oaks
River Oaks has a rich history of helping people of all ages experience spiritual growth as they enjoy the outdoors. Its beauty and facilities make it a perfect destination for retreats, family reunions, and weddings, along with recreational opportunities that make it ideal for youth camps, and children's events.
The passion for ministry of Wilbur and Jackie Coker, who donated the land for the camp in 1964, is carried on through the current directors, Chris and Donna Lovelace.
Visitors to River Oaks, enjoy flexible meeting facilities and a variety of overnight accommodations that include cottages, bunk-style cabins, RV sites, and primitive campsites for those wanting to get as close as possible to nature. A full commercial kitchen and dining hall give visitors the opportunity to cook or cater in meals. Activities include a swimming pool, sand volleyball pit, gaga ball, ball field, and lake activities like the water slide, zip-line, canoeing, kayaking, and fishing.
Rental Information: River Oaks
Contact information for River Oaks booking and/ or questions:
Chris Lovelace, Director
Chris.lovelace@ag4sc.com
843-441-2942
About Chris and Donna Lovelace
Directors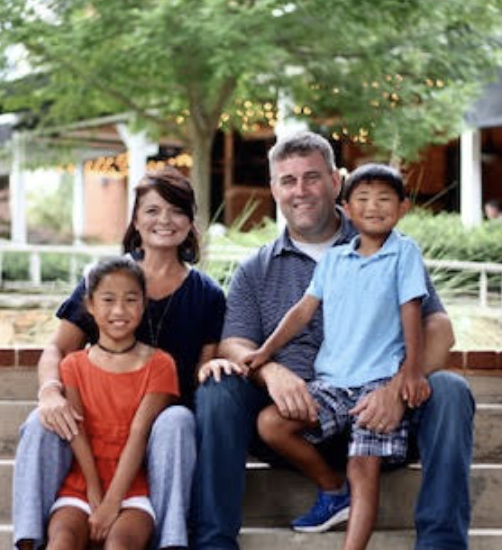 Chris and Donna Lovelace are excited to welcome you to River Oaks. Having attended River Oaks as youth and children's pastors for many years, we understand the great impact that camp and retreats can have on an individual and/or a group.  Our heart's desire is to provide a safe and secure environment where individuals and groups can experience and enjoy the beauties of nature while you focus on ministry, spiritual growth, group development and training.  We, along with our two children, Ben and Sophia, look forward to meeting you during your stay at River Oaks.