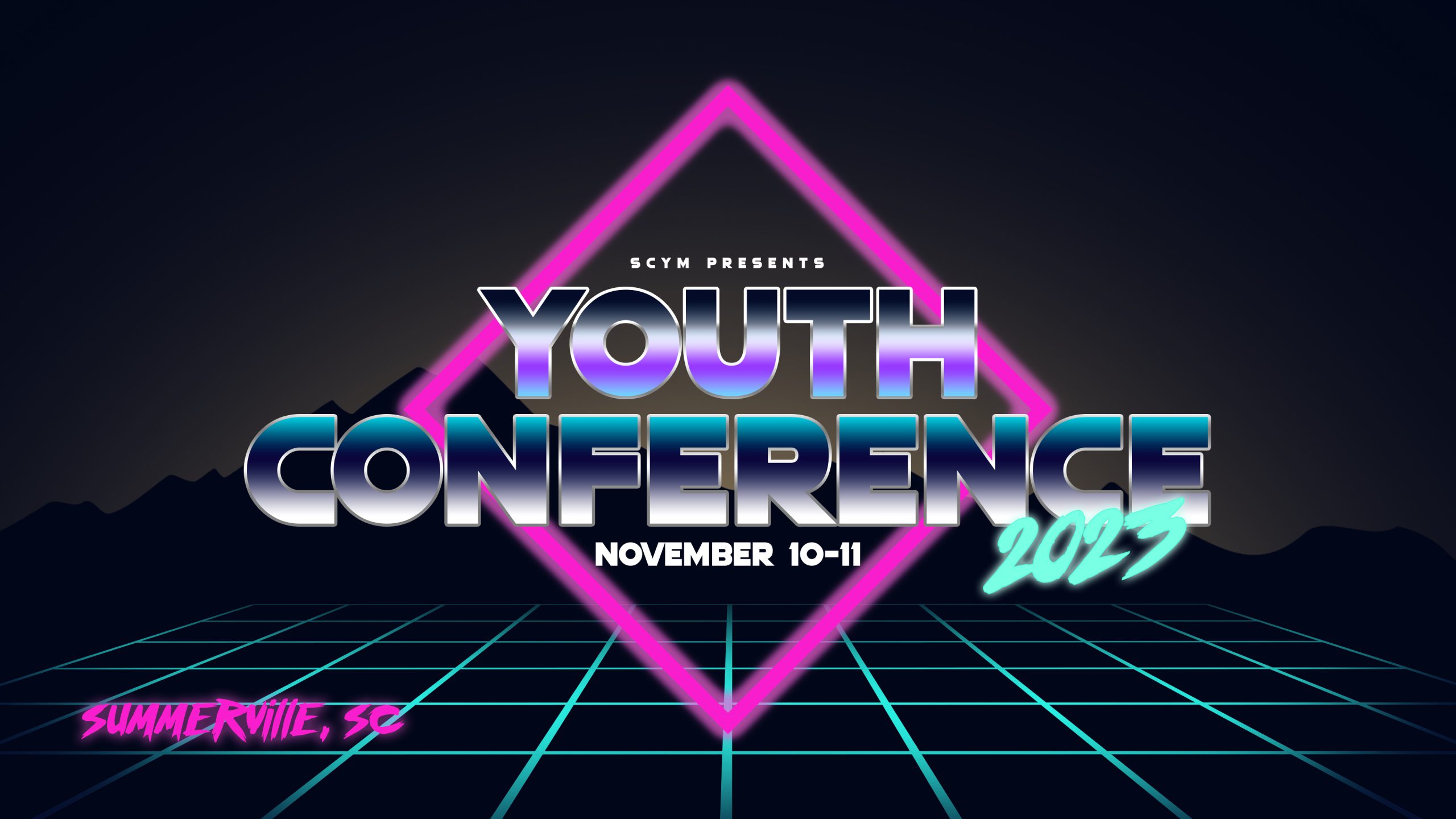 2023 SC Fall Youth Conference
SC Youth Ministries
Fall Youth Conference 2023
WHAT TO DO NOW
Verbally promote the Conference to your youth and college group.

Display poster in high traffic higher.

Make flyers to give to students and parents.

By October 18 completed Registration Form/Payment is due IN OUR OFFICE.

By October 18 book your hotel room. See the attached information.

TO PRE-ORDER T-SHIRTS EMAIL MATT.HOAG@AG4SC.COM
Mail Registration Form/Fees to:
SCYM
101 Medical Circle, Suite B
West Columbia, SC 29169
Or Register Online @ag4sc.com/event/youth-conference-2023 – extra fees applied.
In our office by October 18     $55.00 per person

Arrives after October 18

         

$65.00 per person
Day of Event Instructions
Event will begin at 8:00PM. Registration/check in opens at 7:00PM.

Have students eat dinner before event.

Event location: Faith Church, 337 Farmington Rd. Summerville, SC 29486

Late Night Event after Friday evening session held at church.
South Carolina Youth Ministries
2023 Fall Youth Conference
Schedule (subject to change)
Friday Night
7:00PM: Registration Opens/Pre Service Activities
7:55PM: 5 Minute Countdown
8:00PM: Session 1 Begins (Nate Ortiz)
10:00PM: Late Night Activity on site
Saturday
9:00AM: Doors Open
9:25AM: 5 Minute Countdown
9:30AM: Worship Starts
10:00AM: Session 2 Starts (Jessica Bryan)
10:45AM: Session 2 Ends (Break)
11:00AM: 5 Minute Countdown
11:05AM: Session 3 Starts (Justin Smith)
12:30PM: Fall Youth Conference Wraps Up
Afternoon to spend in Charleston with your group!